Adult & Teen Drawing Class
Beginner to Intermediate
with Jo M. Orise
professional artist - former art teacher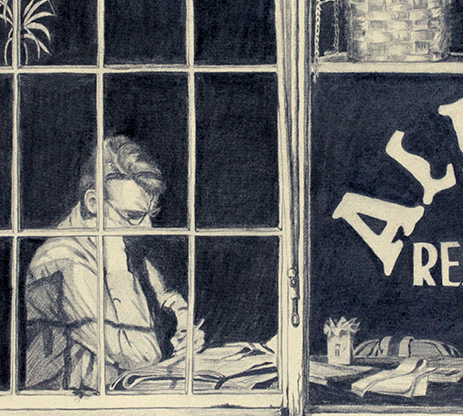 Where: Orise Studio Gallery, Owls Head, ME.
When: Consecutive Saturdays until October.
Choose your sequence of Saturdays.
No holiday weekends.
Time: 10-12 p.m.
Fee: $25 per session.
Cash preferred.
*Credit cards accepted with .01% processing fee per charge. ($25+ .25= $25.25).
Discount Fee: $20 per Pre-payment of 4 or more sessions to reserve space.
**Limited space at 4 or 5 students.
To enroll, call to check space availability.
If you will miss a pre-paid day, call, so another may fill your space.
**If you call ahead to advise of your no-show, you may then schedule a make-up day

**There will be no refund for missed session if enrollee does not call ahead for a no-show or drops the class(es). Because of limited space, I may be refusing prospective applicants who could have joined the group if there had been an opening.
What to bring:
1. One (1) 14x17" or larger Newsprint Drawing Pad.

2. One (1) sketch drawing board larger than your paper. You can purchase one locally or online.
Or make your own with Masonite, with or without clips. If you don't find a board, or don't want to purchase one, I will loan one for the session. Let me know ahead of time so I don't run out.

3. One (1) 8.5x11" or 9x12" spiral bound sketch book, either 70 or 80 lb weight, smooth paper ACID FREE paper. (If you create a successful drawing, Acid Free paper will provide a longer lasting artwork to frame. Do not use typing or photocopy paper.

4. One (1) each: hb, 2b, 4b, and 6b Faber Castell pencils or similar artist brand.
NOTE: h= hardness, and b=blackness.
The higher the h value, the harder the graphite, resulting in a lighter, less intense mark.
The higher the b value, the softer the graphite, resulting in darker, more intense mark.

5. One (1) kneaded rubber eraser.

6. A pencil sharpener.

7. A pencil pouch or box to protect and control tools. Pencils are known to roll into cracks; fall out a window; slip off a twelfth story porch; blow off the side of a boat... Need I go on?

Come to learn, or come to improve your skills.

I look forward to meeting and sharing with you.
Reserve your space!
Contact: Jo M. Orise
cell: 719-440-4449
info@jomorise.com
for driving directions.


"Smile in your mirror every day." JMOrise