Drawing Lessons
Adult + Teens
beginner + intermediate
with Jo M. Orise

Home

Award winning professional artist & certified art teacher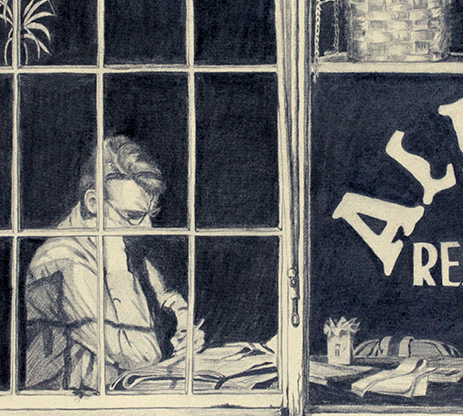 Where:
Orise Studio Gallery
Owls Head, ME
When:
1-4 Saturday Sessions, you choose when.
No holiday weekends.
Time: 10-11:00 a.m.
Fee:
$35 at beginning of each session
Yes, you may add more sessions.
Cash preferred.
*Credit cards accepted.

Limited to 2-3 people for now. Call to check space availability.
Call 1 day ahead to advise of a no-show so you may schedule a make-up day at no charge.


No refund or make-up day if you do not call ahead for a "no-show" or "drop" the course.
What to bring:
1. One (1) 12 x 18" or larger Newsprint Drawing Pad for warm-up drawings.

No typing or photocopy paper, please.

2. One (1) sketch drawing board larger than your paper.

Can't find a board? Let me know ahead of time. I'll loan one for the session.

3. One (1) 9"x12" or larger spiral-bound sketch pad, (not a bound book). 60 lb up to 80 lb weight, smooth ACID FREE paper. (When you create a successful drawing, Acid Free paper provides a lasting artwork to frame.)

4. One (1) each: hb, 2b, 4b, and 6b Faber Castell pencils or similar artist brand.
NOTE: h= hardness, and b=blackness.
The higher the h value, the harder the graphite, resulting in a lighter mark.
The higher the b value, the softer the graphite, resulting in darker mark.

5. One (1) kneaded rubber eraser.

6. A pencil sharpener or small pocket knife.

7. A pouch or box to protect and contain tools.
Come to learn, or improve your skills. I look forward to meeting and sharing with you.
Reserve your space for
future lessons now!
For directions
e-mail jo@jomorise.com
or
leave a message at 719-440-4449
"Smile in your mirror every day." JMOrise
Webmaster: © OriseDesigns 1988-2023