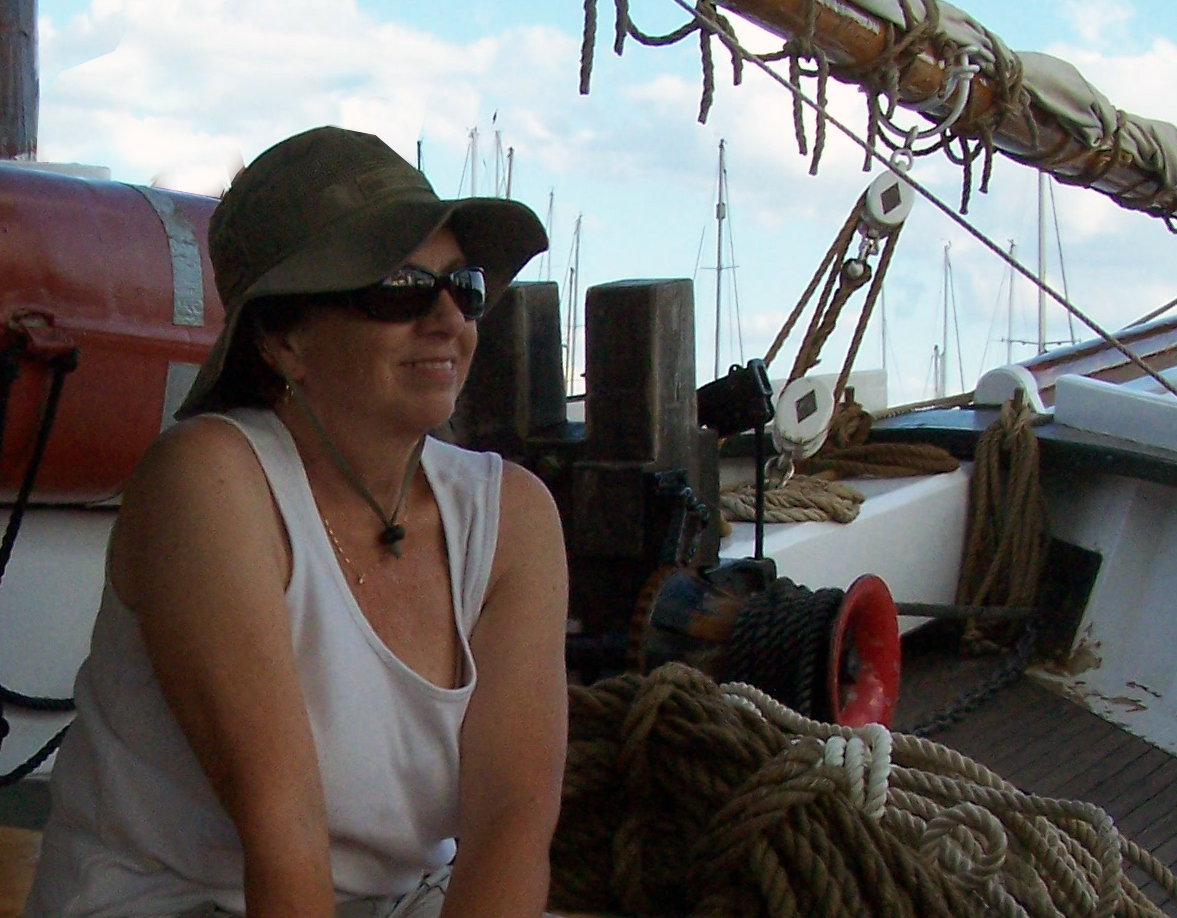 "A fascination with the creative process began in my childhood and has followed me through my life's journey. Being a romantic, a simple scene, an emotion, an expression or a dream triggers further imagery and memory which I find I must express in paint or words."
_______
Jo is a Maine native and an award winning artist. Her love of the ocean, the mountains and portraiture are reflected in her art.
At the age of five, Jo was fascinated by her mother's skill at drawing the human figure. Her mother died not long after that and the memory of her mother's artistic talent lingered. By the age of six, Jo picked up pencil and paint to explore the mysteries of art for herself.
At sixteen her step-aunt, Marguerite, introduced her to professional artist, Ed Mayo, who invited them to an art showing and demonstration in his Arundel, Maine gallery. The experience was thrilling and Jo went home to replicate the same ocean scene Ed had painted in his demonstration over and over again with tools her aunt had generously provided.Thirty years later, upon visiting her childhood home, the owner pointed to a painting hanging in the sun-porch. It was one of Jo's many ocean scenes!
_______
Jo was a member of the Artist Guild of the Kennebunks in the 1980's until moving from the area. She later became a member of the Wolfeboro Professional Arts Association, the Governor Wentworth Arts Council, and The Art Group, Wolfeboro, NH, the Kittery Arts Association, Kittery Point, ME, The River Arts Gallery, Damariscotta, ME, and the Center for Maine Contemporary Art, Rockland, ME.
Jo taught as a professional art teacher in public schools as well as privately in Maine, New Hampshire and Florida. She also displayed her works in guild and other group shows as well as one-man shows in all three states. Many of Jo's works hang in private collections in homes and businesses in the US and overseas.
Jo's other interests include writing fiction, poetry. At present she is writing a second manuscript for YA which is a sequel to her completed manuscript for MG.
For resume or more information, go to Jo's Blogs/Info.
e-mail Jo for appointment or more information.
© Jo M. Orise
All works are copyrighted and belong to Artist, Jo M. Orise .
Copying any works from this site is not permitted and is considered a copyright infringement.
You may not use any work belonging to Jo M. Orise without obtaining permission in writing from Jo.
Webmaster: © OriseDesigns 1988-2021