Art Update 2021
Teen & Adult drawing workshops with award winning artist.
Beginner & Intermediate
Home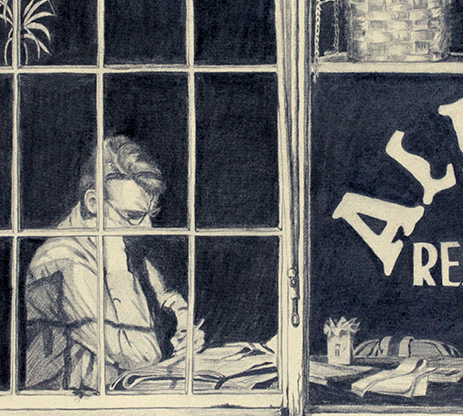 When: Saturdays (except holidays)
Time: 10-12 P.M.
Enrollees arrive 15 minutes early to set up.
Fee: $25 per session.
Due upon arrival. Check, Cash or Credit Card accepted.
Discount: $20 per session of 4 week pre-payment.
Where:
Orise Studio Gallery
312 North Shore Drive
Owls Head, Maine
719-440-4449
Limited space: 4-5 students.
What to bring:
1. One 14x17" or larger Newsprint Drawing Pad (or similar paper pad). For sketching exercises.
2. One artist drawing clip board larger than your paper. You can buy one on the Internet. Or make your own with Masonite and buy large art clips.
3. One 8.5x11" or 9x12" spiral bound sketch book.
Preferably consisting of ACID FREE paper. Therefore, if you create a drawing you wish to frame and keep or sell, the Acid Free paper will provide an artwork that will not deteriorate.
The heavier the weight, the better to work with. 70 lb weight and smooth surface is good.
No photocopy paper which is acidic, and too thin.

NOTE: (Acid in paper products turn the paper, and all it touches, yellow to orange to brown and brittle. A horrible death for any artwork.)
4. Artist Faber Castell drawing pencils with the different hardnesses and intensity of blackness.
Get 1 each: hb, 2b, 4b, and 6b. NOTE: h= hardness, and b=blackness.
The higher the h value, the harder the graphite, resulting in a lighter, less intense mark.
The higher the b value, the softer the graphite, resulting in darker, more intense mark.
5. One kneaded eraser and an optional white vinyl eraser.
6. A pencil sharpener to carry in your pencil pouch.
7. A pencil pouch or box helps control tools.
Pencils are known to roll into cracks; fall out a window; slip off a twelfth story porch; blow off the side of a boat. Need I go on?
The class will cover the elements of drawing, composition, and some perspective.
Policy:
*Payment due at first meeting, or before, reserving your spot.
*There will be no refund if enrollee does not show or drops the class without contacting instructor.-- Because of limited space, instructor may be refusing prospective applicants who could have joined the group if there had been an opening.
Enrollee courtesy: 1-hour advance warning of being absent will guarantee a "make-up" Saturday at no extra cost.
*Late arrivals may not make up time after designated workshop time.
*BONUS: Students of Jo M. Orise are welcome, by appointment, for up to a 20 minute critique at no charge. Limit: 1 drawing per month.
I look forward to meeting and sharing with you.
Jo M. Orise
Home

"Smile in your mirror every day." JMOrise
Webmaster: © OriseDesigns 1988-2021